Social Development (Human Rights, Women, Empowerment, Education, Governance)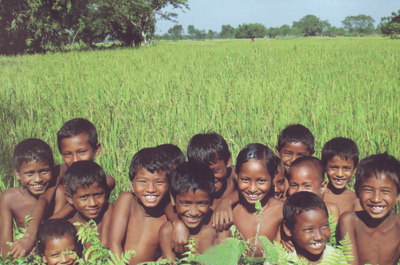 Bangladesh has made tremendous achievement in many sectors though the population doubled since independence (65,047,770 in 1970 and 162,951,560 in 2016 Source: WB) In the education sector there has lots of improvement but a long way to go yet. Government of Bangladesh has taken lots of initiative to increase female education and primary level enrolment. But there has lots of hinders behind this. Percentage of population age 15+ with no education in Bangladesh was reported at 31.88 % in 2010, Percentage of female population age 15+ with no education in Bangladesh was reported at 35.18 % in 2010.

The enrollment of students in secondary level in 2016 was 67.84 percent, of which girls were 73.10 percent and boys were 63.85 percent (Benbeis).

There are 78,126 primary schools in Bangladesh, serving 17.6 million children. Net enrolment however increased from 81.8 per cent to 82.5 per cent . It was 63.1% in 1984, 69.5% in 1988 and 89.8% in 2008. In 2010, net enrolment rate in primary education was 90 %. Average years of primary schooling, age 15+, total in Bangladesh was reported at 3.38 in 2010, average years of primary schooling, age 15+, female in Bangladesh was reported at 3.22 in 2010. School enrollment, primary (% gross) was reported at 119 % in 2016.

The dropout rate in higher secondary level in 2016 was 20.08 percent, with 23.83 percent girls and 16.55 percent boys dropping out from studies. The government's statistics from BANBEIS show that in 2015, the national dropout rate in the secondary level was 40.29%, out of which 45.92% were girls and 33.72% were boys. In 2016 a total of 38.3 percent students in secondary level have dropped out in 2016 among which girls were 42.19 percent and boys were 33.80 percent.

Bangladesh has been being rapidly urbanized since the late 1980s; it is predicted that more than fifty percent of the country's population will live in urban areas by 2030 (UNFPA 2001). In 1971, 8% of Bangladeshis lived in urban areas while this percentage increased to 31% in 2000 and 35% (52.5 million) in 2010. This fast-paced urbanization has led to significant increase in the urban slum population. According to the Census of Slum Areas and Floating Population conducted in 2014, there are approximately 2.3 million people in 13,938 slums across Bangladesh. Considering publicly available reports and making reasonable estimate for proportion of out-of-school children (based on 2006 UNICEF report on out of school children), there are more than 400,000 out of school students aged 6-13 in the City Corporation areas. Slums Children needs are unmet and their rights are routinely violated. They often become child laborers to meet their family's needs.

Responsive Duty bearers and Local Government Institutions still now a big question. One of the major concerns of Bangladesh is lack of good governance, transparency and accountability. Still now people are deprived in terms of access to services due to geographical dislocation, caste and gender based discrimination and ethnicity. On the other hand, slum dwellers and extreme poor are also discriminated through system, structure and lack of Tracking Vulnerability. Information generated from such systems would then be available to inform resource-allocation through safety-net programs, and whether resources should be scaled up or scaled down.

Agriculture Sector Plays a Dominating Role in Growth of Economic Units : According to Labour Survey 2015: In agriculture, at 42.7 per cent, followed by 14.4 in manufacturing, and 13.4 per cent in wholesale and retail trade labours are engaged.

Wage discrimination(women earn an average of 21 per cent less per hour than men, source-ILO Asia-Pacific Working Paper Series, 2006-2015), Child labour (4.7 million or 12.6% of children aged 5 to 14 in the work force, source NICEF. June 2010. (Retrieved 24 December 2015.) Scenarios are common problem in the country. Land rights for the ethnic minorities have not yet been properly documented. Access to extension services like extreme poor people initiated farm and non-farm activities are not yet well-functioning.

There has lots of problem to be mitigate. ESDO is trying to contribute to this sector through Activating Village Courts in Bangladesh (AVCB) Project Phase II, Promotion of Rights for Ethnic Minority and DALITS Improvement Programme (PREMDIP), Urban Slum Children Education (USCE) Program, Reaching Out of School Children (ROSC) phase-II Project, Child Labour Monitoring System (CLMS) Pilot Project, Partnership Programme of Magic Bus India Foundation, Uplifting the Lives of Elderly People, Community-led Outreach on Safe Migration in Zone Faridpur, Munshigonj, Madaripur & Shariatpur District , (CLO SM), Networking for inclusion and empowerment of Dalit and Adibashis in North west of Bangladesh , ODHIKAR project.

BUT IT'S NOT ENOUGH. WE NEED MORE FUND TO REDUCE THOSE PROBLEMS. PLEASE HELP US BY PROVING YOUR DONOTION AND BE A PART OF THIS JOURNEY.
How to Donate
Bank Name: Agrani Bank Limited
Account Name: Eco-Social Development Organization (ESDO)
Account Number: 0200001304136
Bank Address: Thakurgaon Branch, Thakurgaon, Bangladesh
Bank SWIFT Code: AGBKBDDH
Bank Code: 2921
Routing Instructions for Disbursements: 010940976